All of Our Party Rentals Are Sure To Bring Smiles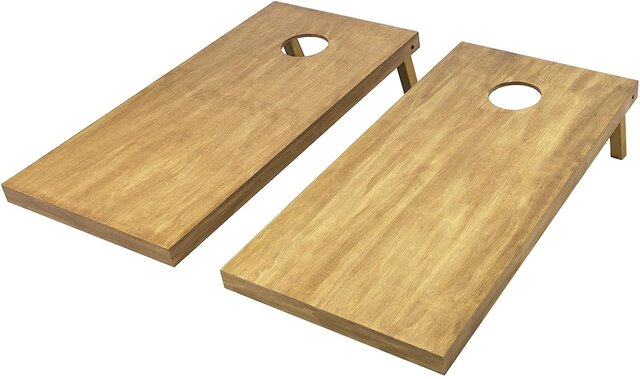 Cornhole




Available Booking Options

Up to 6 Hours

Displayed Price

7-10 Hours

+15%

Overnight
(Picked up after 7:00am)

+30%

Weekend Special
(Fri before 2pm - Sun after 4pm) or
(Sat before 12pm - Mon after 12pm)

BEST DEAL

+50%



Elevate your outdoor gathering to a whole new level of competitive fun with our Regulation-Sized Cornhole Rental. This quintessential American pastime is a timeless favorite that brings people together for hours of laughter, camaraderie, and friendly competition.
Crafted to the exacting standards of official cornhole regulations, our rental set ensures an authentic and exciting experience for players of all ages and skill levels. The cornhole boards are meticulously constructed from sturdy, weather-resistant materials, guaranteeing durability and longevity even in various outdoor conditions.
Each board features the classic inclined playing surface with a smooth finish, allowing bags to glide seamlessly as players aim for the coveted center hole or attempt to land their bags on the board for crucial points. The set includes a full set of premium cornhole bags filled with high-quality, moisture-resistant corn kernels, providing the perfect weight and feel for accurate throws.
Whether you're hosting a backyard barbecue, a tailgate party, a company picnic, or a family reunion, our Regulation-Sized Cornhole Rental promises endless entertainment and friendly rivalry. Challenge your friends, family members, or colleagues to test their tossing skills in a game that's easy to learn but difficult to master.
The clean and classic design of the boards ensures they'll blend seamlessly with any outdoor decor, and the game's appeal spans generations, making it a hit with both young and old attendees.
Add a touch of classic Americana to your event with our Regulation-Sized Cornhole Rental. Create unforgettable memories, settle friendly disputes, and enjoy the thrill of victory and the agony of defeat in a game that's become a staple of outdoor entertainment. Book now to secure the centerpiece of competitive outdoor fun that guarantees an unforgettable experience for all!